There is something majestic about waterfalls: the force of water falling strongly to finally join the calm waters of a pond or a river. Watching this unceasing cycle is mesmerizing; the more you watch, the more it catches your attention. So, if you are one of those waterfall fans, the province of Guanacaste in Costa Rica offers some of the best shows in the country!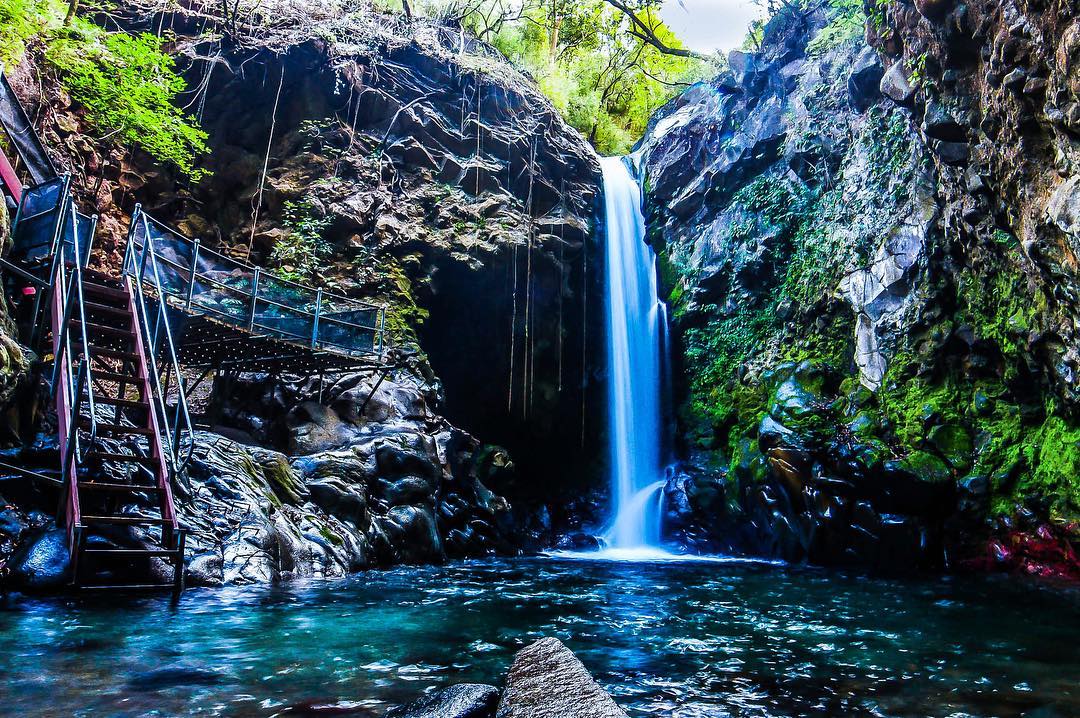 The Oropendola Waterfall at Hotel Hacienda Guachipelin. Credits: @jcarvaja17
Waterfalls are known for being one of the most beautiful phenomenons of nature. They are commonly formed in the upper part of a river in steep mountains, and even though Guanacaste is known for its flat terrain, there are some canyon areas which have created beautiful waterfalls – some of them very well known, and some of them hidden like a treasure waiting to be discovered!
When visiting Guanacaste, Costa Rica, there are three iconic waterfalls that you can't miss seeing.
Located only 30 minutes away by car from Liberia city, Llanos del Cortez is an easy-access cascade near the city of Bagaces. There is a short path from the parking lot to the waterfall that should take you more or less 20 minutes to reach your destination.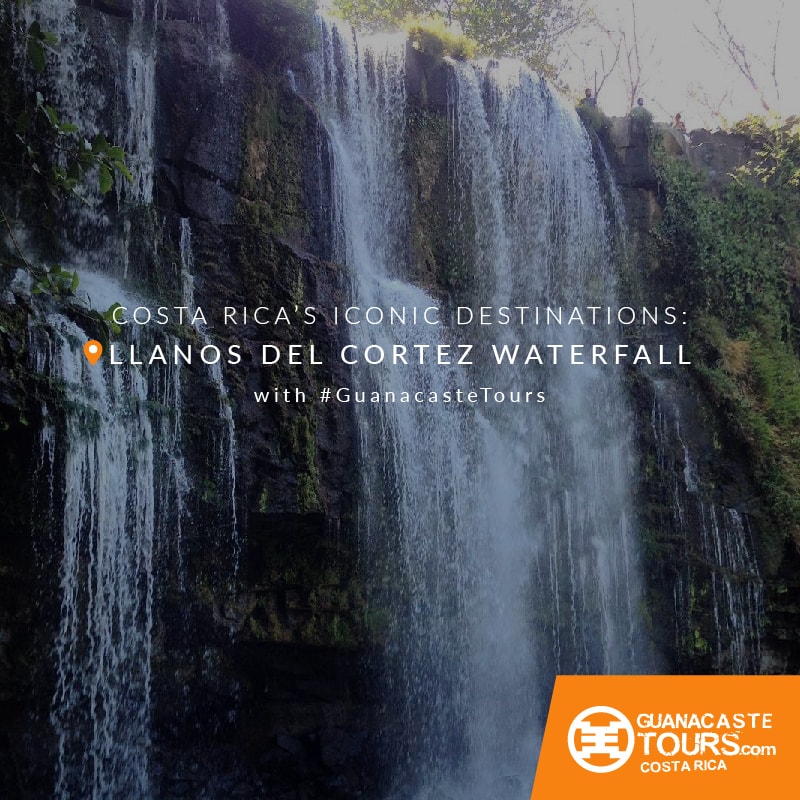 Voilá! A curtain-like waterfall will appear in front of your eyes. After contemplating its beauty, you will want to jump into the cool water, perfect for refreshing from the Guanacaste heat. For a full day tour, try the Heliconias Rainforest & Hanging Bridges Tour and visit Llanos del Cortez Waterfalls with Guanacaste Tours.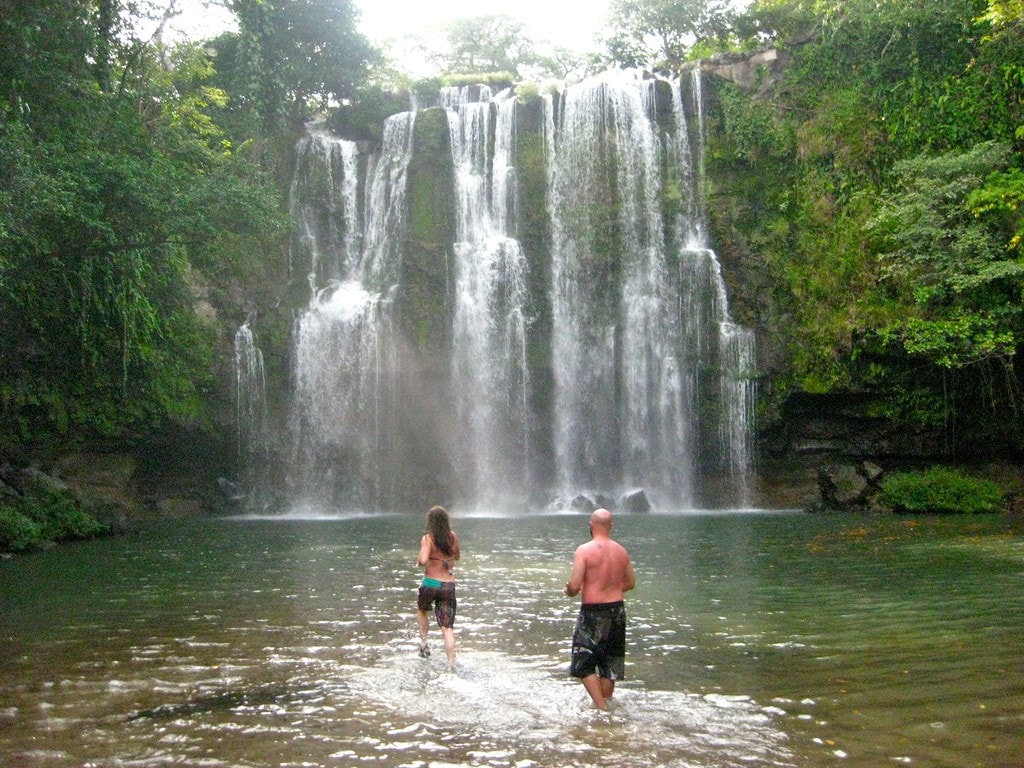 The Llanos del Cortez Waterfall in Guanacaste, Costa Rica.
The Heliconias Rainforest & Hanging Bridges Tour involves a two-hour hike in the tropical rainforest on trails and over four hanging bridges, with views of the Miravalles Volcano. You will also get to visit the Las Pumas Wildlife Rescue Center, where you can see rescued animals like jaguars, pumas and ocelots.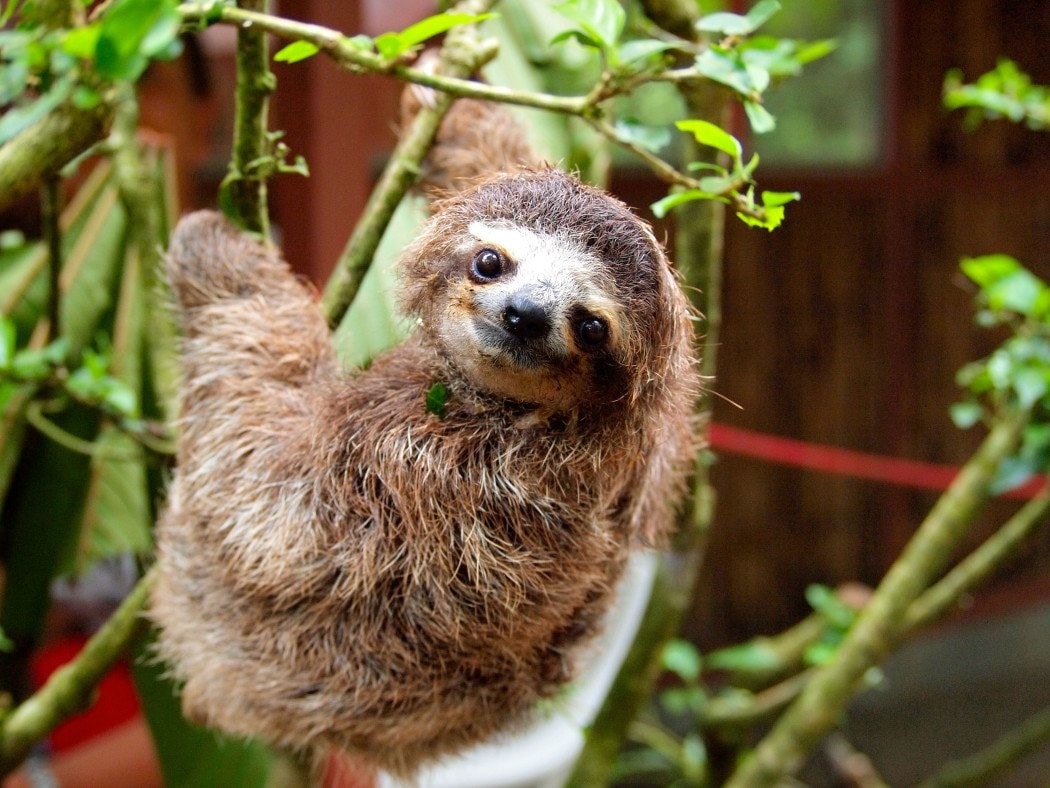 A sloth at the Heliconias Rainforest in Guanacaste, Costa Rica.
"If one element describes Sensoria, that element is water." You will not only find a paradise of gushing waterfalls at Sensoria, you will be surrounded by sky blue streams and warm thermal springs. The Aguilar and the Buenos Aires waterfalls should be first on your list, followed by seven other waterfalls and natural pools. The images speak for themselves.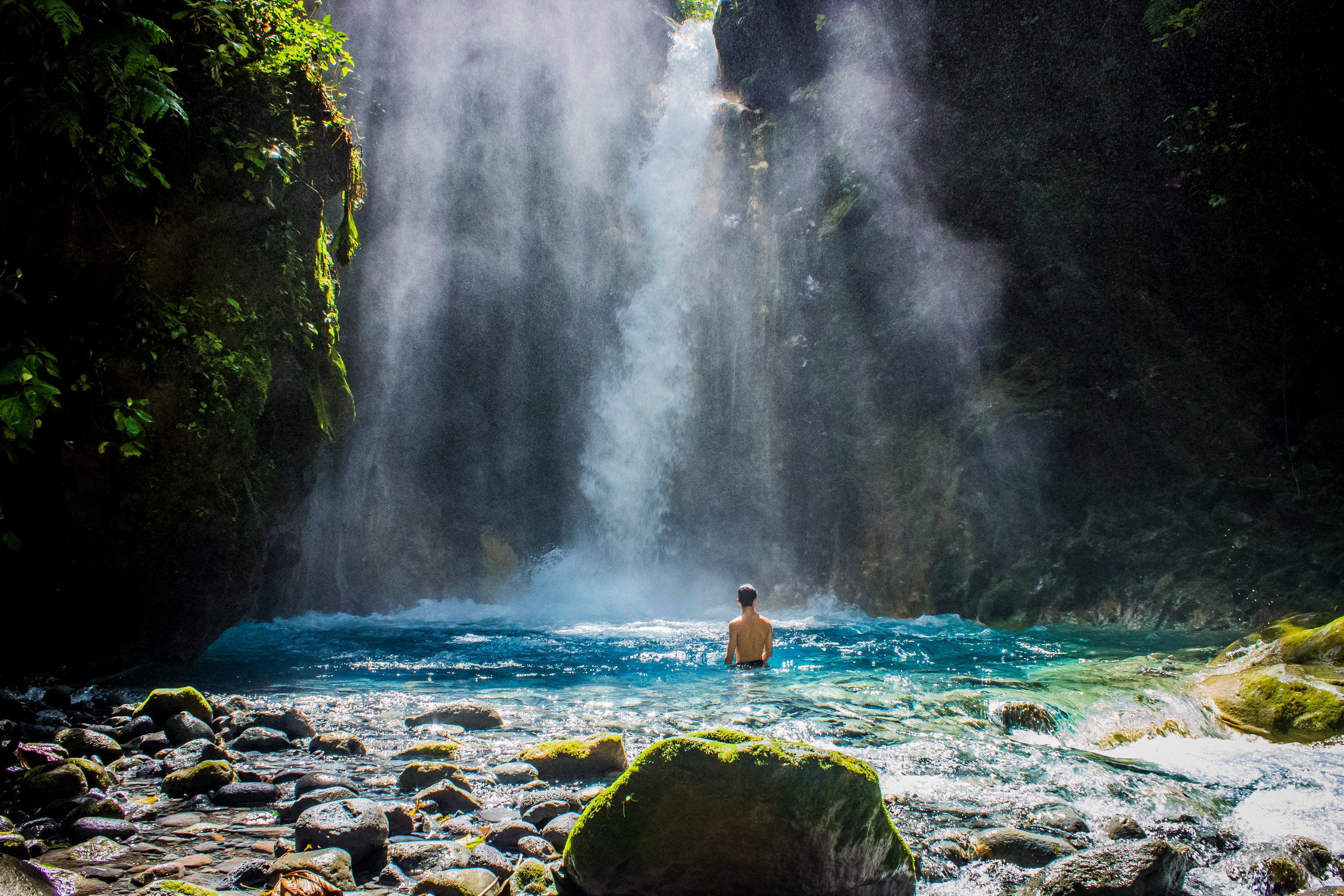 Photo credits: Sensoria.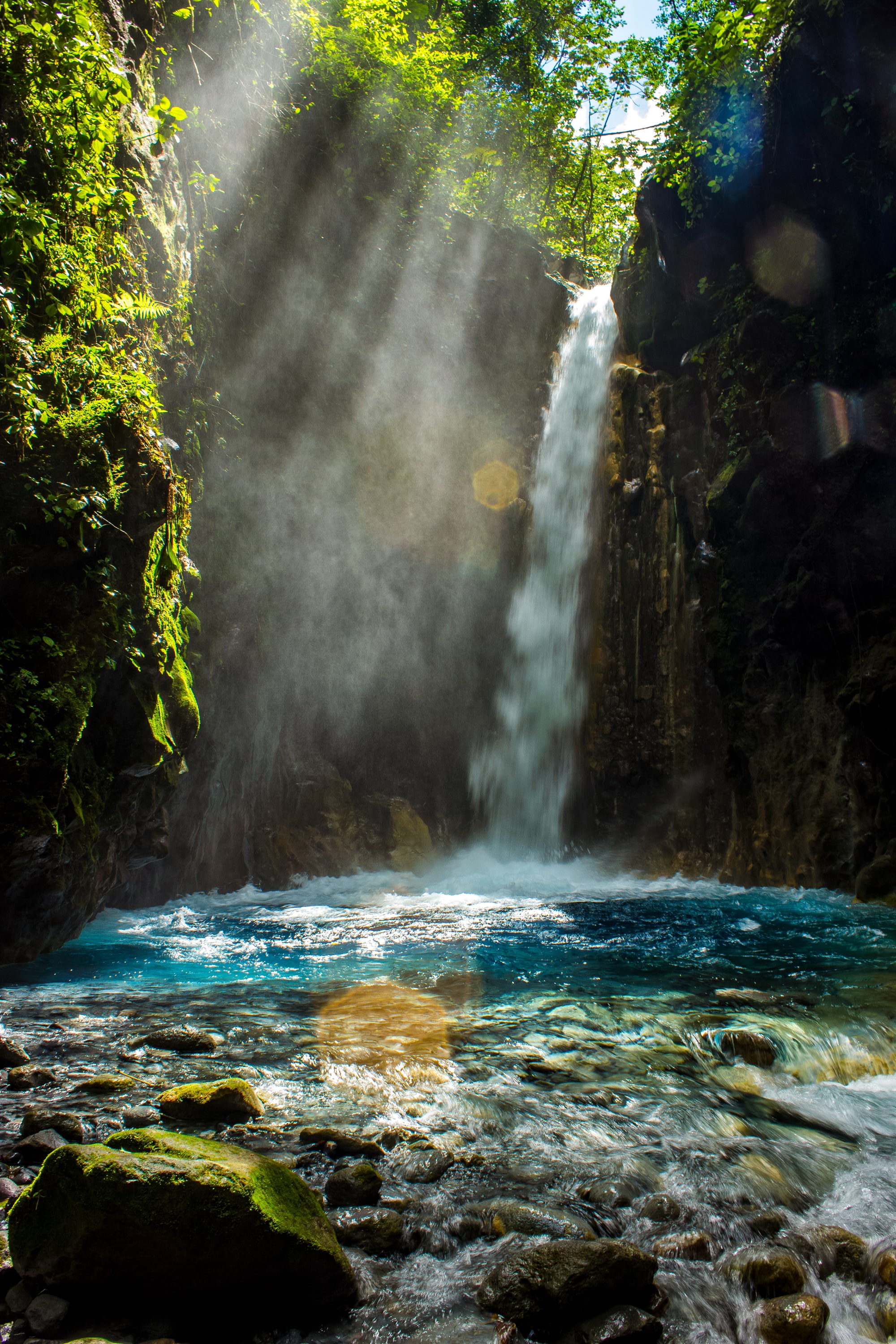 Photo credits: Sensoria.
Last, but not least, the Oropendola Waterfall is an 82-foot wonder that finishes its show in a natural turquoise pool. Combine a visit to the waterfall with a hike 2.5 miles through the Las Paillas trails, a forest home to more than 300 bird species, howler monkeys, coatis, and butterflies.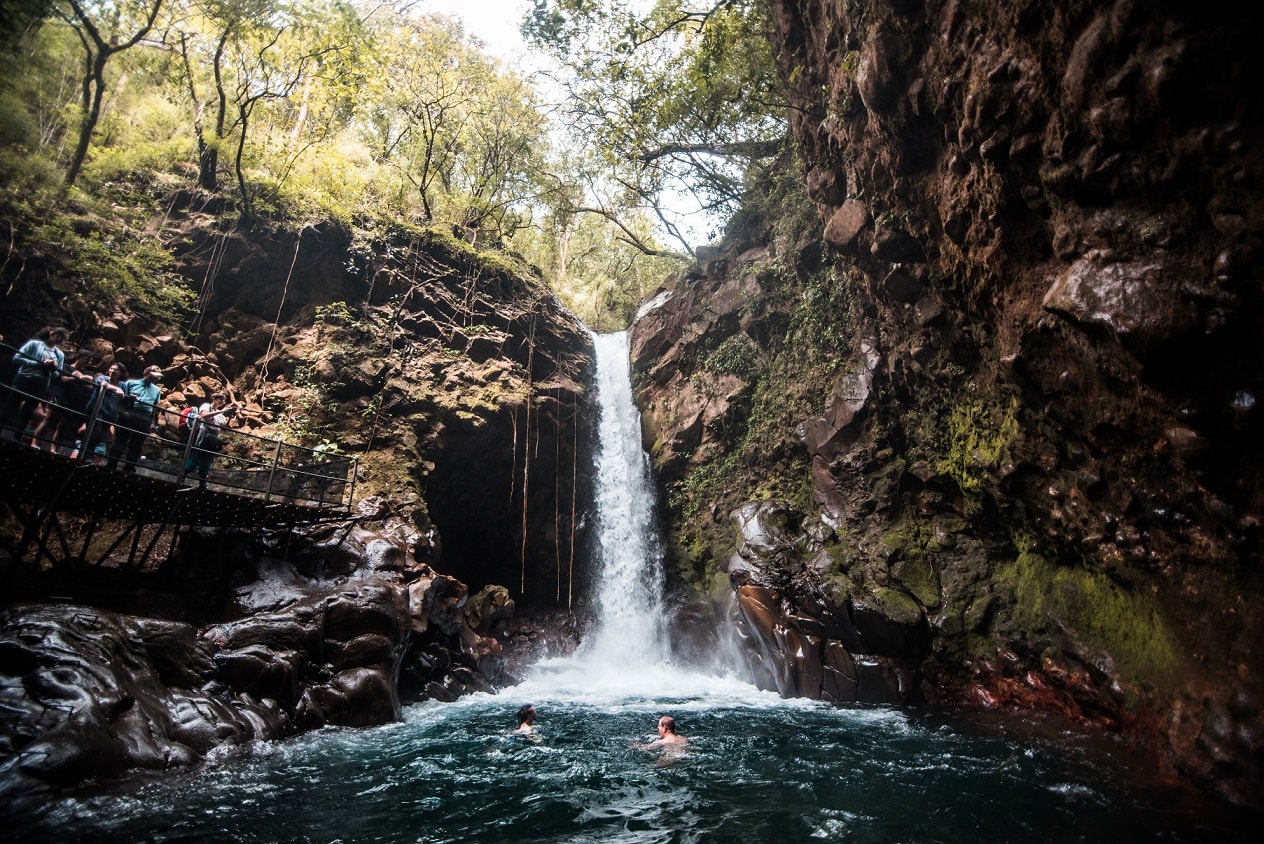 The beautiful Oropendola Waterfall at Hotel Hacienda Guachipelin. Credits: @danielibarra506
To get to the Oropendola Waterfall, you can either take a 45-minute each-way horseback ride or a 1.5 hour each-way hike. Jumping into the refreshing natural pool under the waterfall at the end of your journey makes it all worth it!
Waterfalls in Costa Rica are everywhere, deep in the rainforest or close to the beaches. During green season they tend to be more forceful because of the rainfall, but during dry season they are also perfect to refresh from the heat. The truth is that, regardless of the season when you visit, the waterfalls in Costa Rica will give you magic memories worth treasuring.