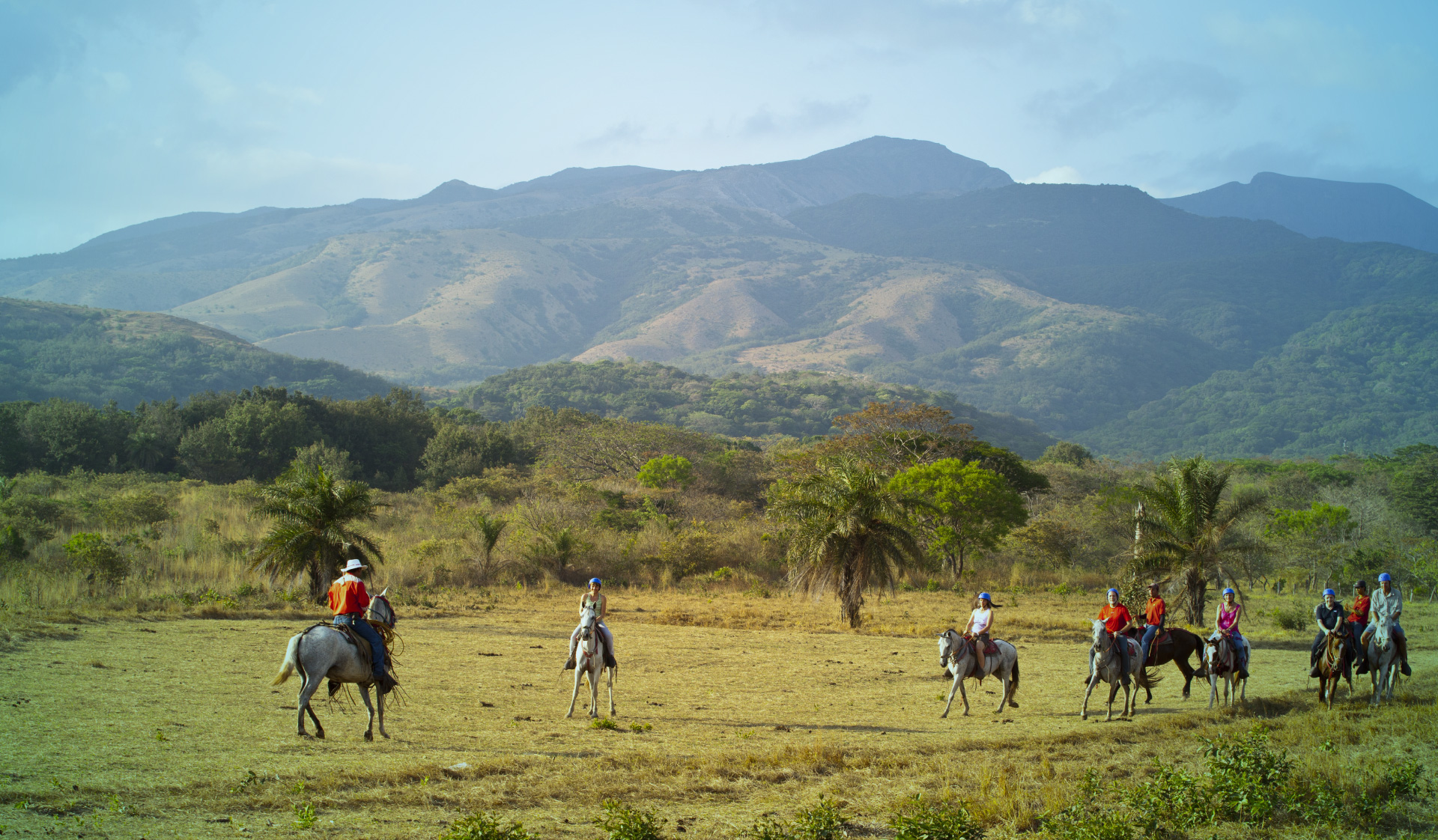 The first stop is a hidden gem that can't be found on any tourist guidebook. Swim and relax at the magnificent Llanos del Cortez Waterfalls, surrounded by a sandy gold-speckled beach and lush rainforest.After the refreshing swim, we will stop at Los Pumas Wild Life Rescue Center, where we can see: jaguars, cougars, ocelots, macaws, otters, Monkeys and toucans.
Now it's time to enjoy an authentic Costa Rican dish with a beautiful view of the Miravalles Volcano. The Tenorio Volcano is waiting for you; there will be a two hours hike with many stops to see the variety of flora and fauna in the surrounding TROPICAL RAIN FOREST. Here will walk on 4 hanging bridges over the forest canopy ranging from 35 to 40 meters height.
This is an excellent opportunity to observe: birds, butterflies, bromeliads, orchids and become immersed in THE SPLENDOUR OF THE TROPICAL JUNGLE.
Duration: Full Day
Meals included: Lunch
Rates:  
From Zone #1: $125 per adult / $88 children from 4 to 6 years.
From Zone #2: $145 per adult  / $100 children from 4 to 6 years.
Children up to 3 years are free / From 7 years pay as adult.
Pick up places and time:
Zone #1:
 - 7:15am: Ocotal, RIU, Allegro, 4 Seasons.
  -7:30am: Playa del Coco.
  -7:45am: Playa Hermosa.
  -7:55am: Playa Panamá.
Zone # 2:
 - 6:00am: Tamarindo, Playa Grande, Pinilla, Flamingo, Potrero.
 - 6:15am: Conchal, Brasilito.
Operation days: Tuesday, Wednesday & Thursdays with a minimum of 4 people.
What to Bring?
Hiking shoes, light clothing, binoculars, insect repellent, cameras, sunblock.