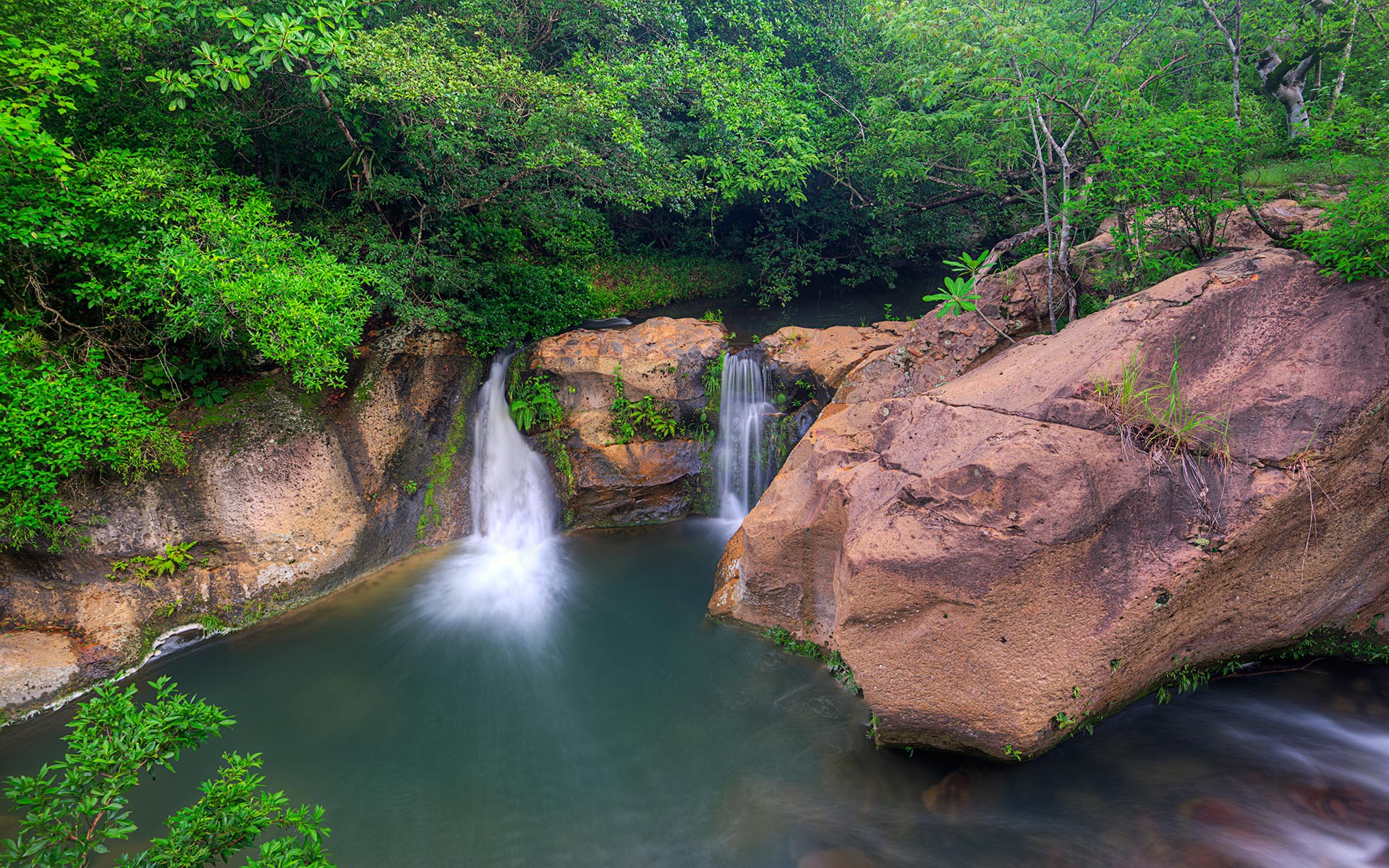 Experience Costa Rica's fascinating nature on this fun Guanacaste tour with the One Day Nature Pass at Hacienda Guachipelin.
This half-day guided tour lets you see incredible nature, wonderful wildlife, and amazing volcanic activity and scenic beauty at Rincon de la Vieja Volcano. 
You'll walk a forest trail to Hacienda Guachipelin's Look-out Point, where you can see the Rincón de la Vieja and Santa Maria volcanoes, and the Pacific Coastline. The wildlife exhibit has nine stations showing 23 species of snakes, including 11 which are poisonous; 6 kinds of frogs that represent different areas of Costa Rican forests; and 2 basilisk species. The Butterfly Garden features the three major families of butterflies that live in Costa Rica: Pieridae, Papilionidae and Nimphalidae.
Then you will drive to the Rio Negro Hot Springs for a picnic lunch and enjoying the springs. Steaming mineral-rich water heated by the Rincón de la Vieja Volcano flows from the crystal clear river through 10 man-made pools. Two hanging bridges give you access to pools on both sides of the river. Heated volcanic clay is available to use like a spa "body masque." There are changing rooms, bathrooms, and lockers at the entrance.
Duration: Half day (4 hours)
Tour times: Daily at 8:00 and 10:00 a.m. / 1:30 and 2:30 p.m.
Meals included: Picnic lunch
Rates: Adults (age 18+): $60.00 / Students (13-17 years): $50.00 / Kids (4-12 years): $40.00
Minimum: 2 people
What to Bring? Hiking or tennis shoes, comfortable clothes, swimsuit, camera, waterproof sunscreen, insect repellent, and a hat.