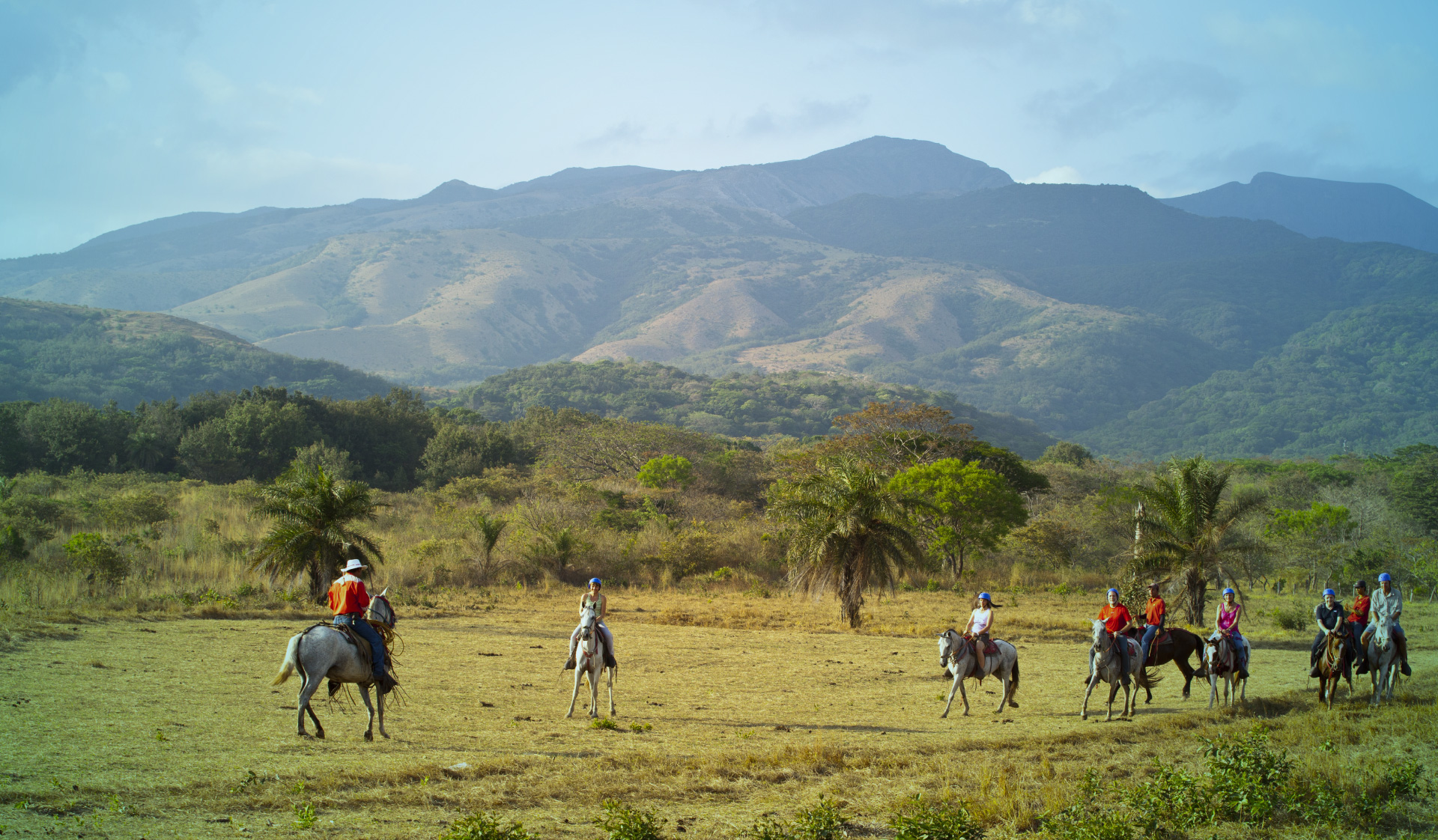 The Oropendola waterfall is a very impressive 82 feet high natural shower. The emerald green water invites for a refreshing dive. The waterfall is located in a beautiful vegetated canyon which beauty you'll enjoy.
Horseback riding: From the hotel we take a scenic trail by horse. At the end of the trail we have to make a little walk to get to the canyon. Although the last part of the trail is easy, it can't be done by horse. At the waterfall we have a large break before we go back to the Adventure center by horse.
All of our horseback rides follow mostly forest trails, with very little time on transited ranch roads. All tour participants must wear riding helmets.
Duration: Half Day 2.5 hours
Rates:  Adults: $37.00 Kids (4 to 12 years): $27.00 Minimum: 2 people
What to Bring?
Camera, long pants, swimsuit, comfortable clothes, closed toe, sunblock, mosquito repellent and a hat.