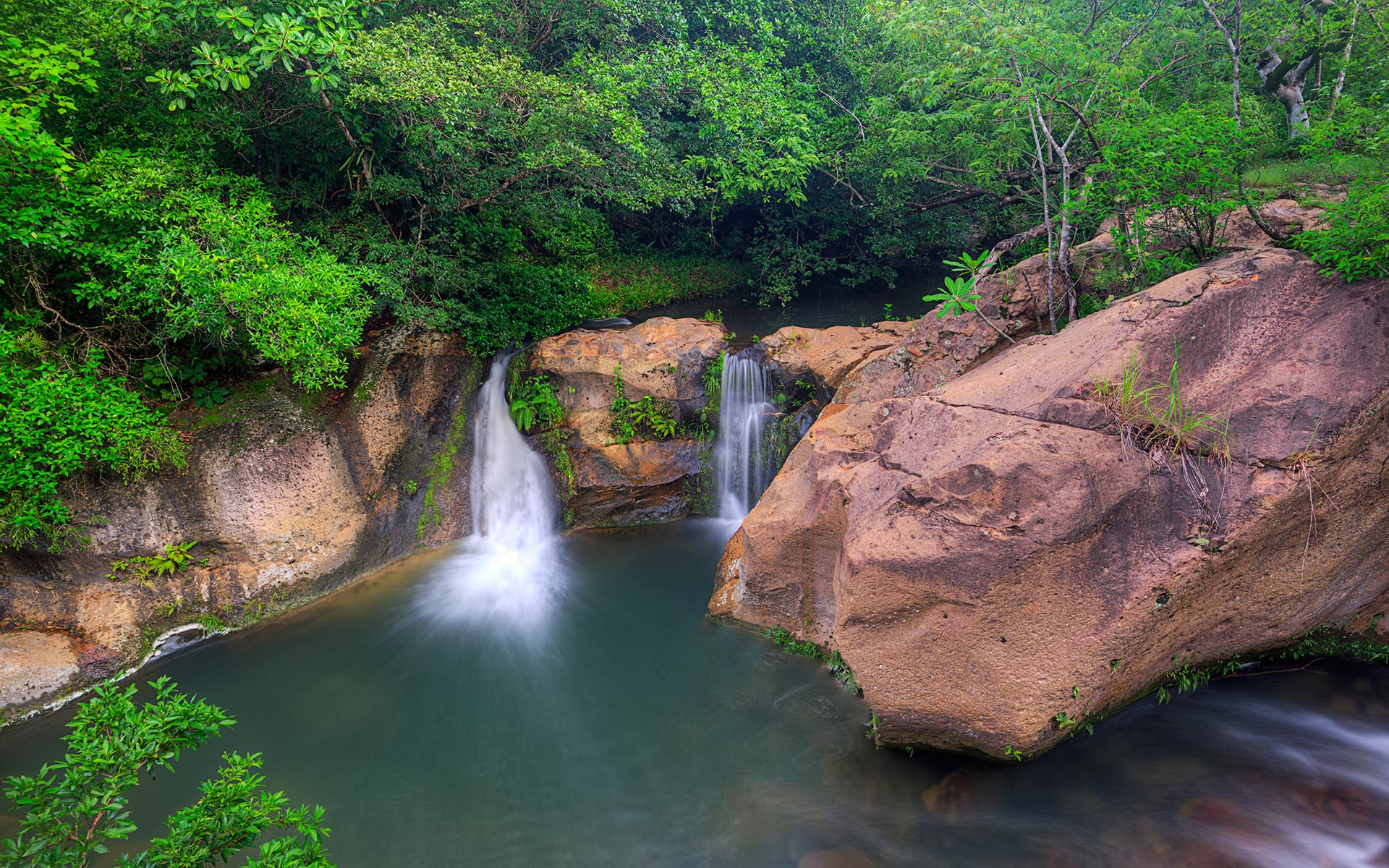 Butterfly Farm, Serpentarium and Frog Exhibit are located in a beautiful all-natural setting in the middle of the forest, yet only 150 meters (about 165 yards) from the hotel. You'll walk a delightful trail amid a myriad of trees and flowers toward the ranch's Look-out Point, where you can see the Rincón de la Vieja and Santa Maria volcanoes, and the Pacific Coastline. Our wildlife exhibit has 9 stations – with 23 species of snakes, including 11 which are poisonous or dangerous, 6 species of frogs that represent the different strata of the Costa Rican forests, and 2 basilisk species: the brown-colored variety of the Pacific and the emerald green type from the Caribbean. You'll even have the opportunity to take a picture with a live boa! Within our interesting and interactive facility there is a beautiful Butterfly Garden, featuring the three major families of butterflies that live in Costa Rica: Pieridae, Papilionidae and Nimphalidae.
Activities:
-Serpentarium (including taking a picture with a snake!)
-Butterfly Garden
-Frog Exhibit
-Walk to Look-out Point
-Visit the waterfalls at Rio Negro (transport by vehicle)
-Visit the mineral hot springs at Rio Negro
-Lunch
Duration: Half day 5 hours (8.30 am – 11.00 am- 1.00 pm)
Meals included: Lunch
Rates:  Adults: $55.00 Kids: $45.00
Minimum: 2 people
What to Bring?
Camera, long pants, swimsuit, comfortable clothes, hiking or tennis shoes, sunblock, mosquito repellent and a hat.