The One Day Adventure Pass at the Hacienda Guachipelin in Guanacaste is your free pass for one day filled with the must-do activities of the area!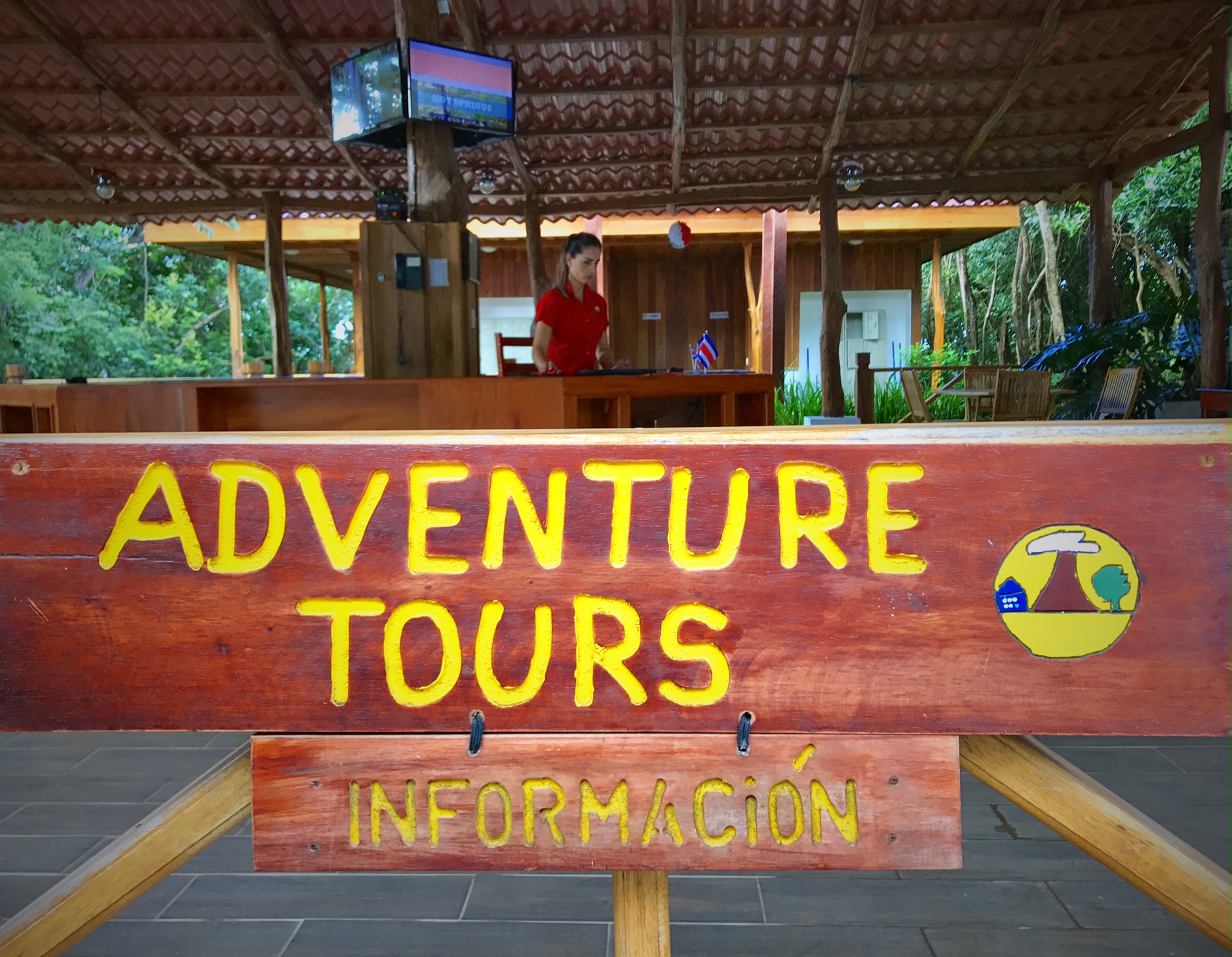 Adventure Center in Hacienda Guachipelin in Guanacaste, Costa Rica
When traveling to Guanacaste, Costa Rica, you have probably heard tons of recommendations on what to do. Zip-lining and horseback riding through the dry tropical forest are probably the most recommended, along with visiting the natural hot springs in Rincón de la Vieja National Parks.
All of these sound very tempting and, in most cases, they are activities that you can probably only dream about back in your country. So, the hard question is which one should you sacrifice? At Guanacaste Tours we have the right answer: none of them!
The One Day Adventure Pass combines Hotel Hacienda Guachipelin's best adventure activities: Zip-lining, Tubing, Horseback Riding and a visit to the Hot Springs and mud baths to relax after a big dose of adrenaline.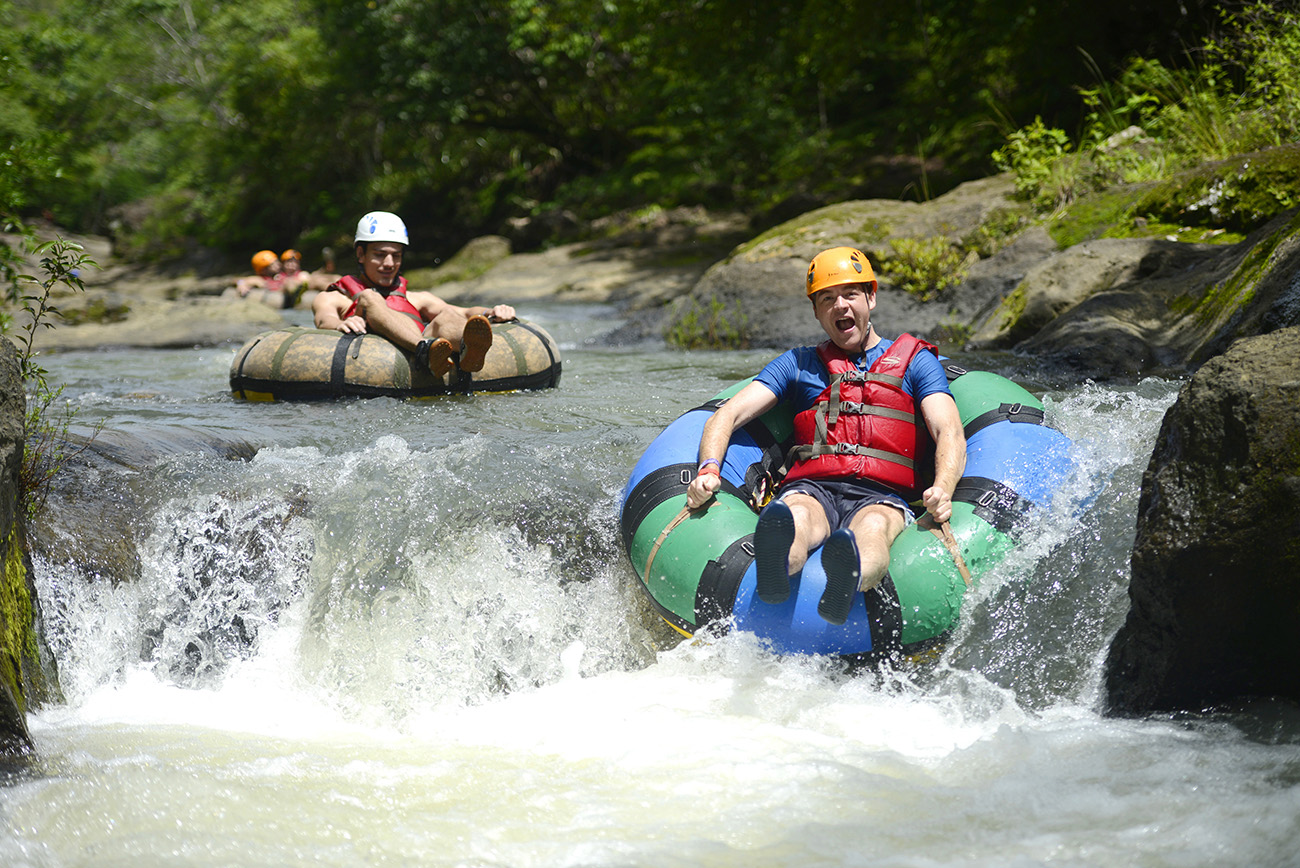 Tubing Adventures in Rincon de la Vieja, Guanacaste
The day starts with a horseback tour through the trails of the Rincon de la Vieja National Park, where you will enjoy, close up, the biodiversity of the dry forest. The ride will take you directly to the Rio Negro, which is the starting point for the Tubing Tour.
After bouncing and splashing down 5 km of class 2 and 3 rapids in this narrow, rushing river of crystal clear waters, you get to enjoy a typical local Costa Rican lunch. Refuel with a healthy and fresh meal that will let you savor the flavors of authentic Costa Rican cuisine at the Hacienda's restaurant.
Once you have refueled, the adventure continues and the guides will take you on your Canyon Canopy Tour for the ultimate adrenaline rush. You will make your way through the canyon on multiple zip lines, crisscrossing the forest and passing just a few meters above a wild river.
Canyon Canopy Tour at Hacienda Guachipelin
The last stop on the tour is the Rio Negro Hot Springs and Volcanic Mud Baths. Enjoy treating yourself to the most effective, yet all natural and therapeutic, skin treatment at the recently re-opened Simbiosis Spa. Cover your body in volcanic mud, take a dip in one of the hot springs, and let yourself detoxify and unwind. Is there a better way to end an adventure-filled day?
Mud Baths at the Simbiosis Spa
You can choose to do all the activities, starting the tour after breakfast and coming back in the late afternoon, or simply pick some of the tours for a more laid-back schedule. Both options will reward you with many unforgettable memories and offer you the best day in Guanacaste, Costa Rica!
Article by Tamara Rivera