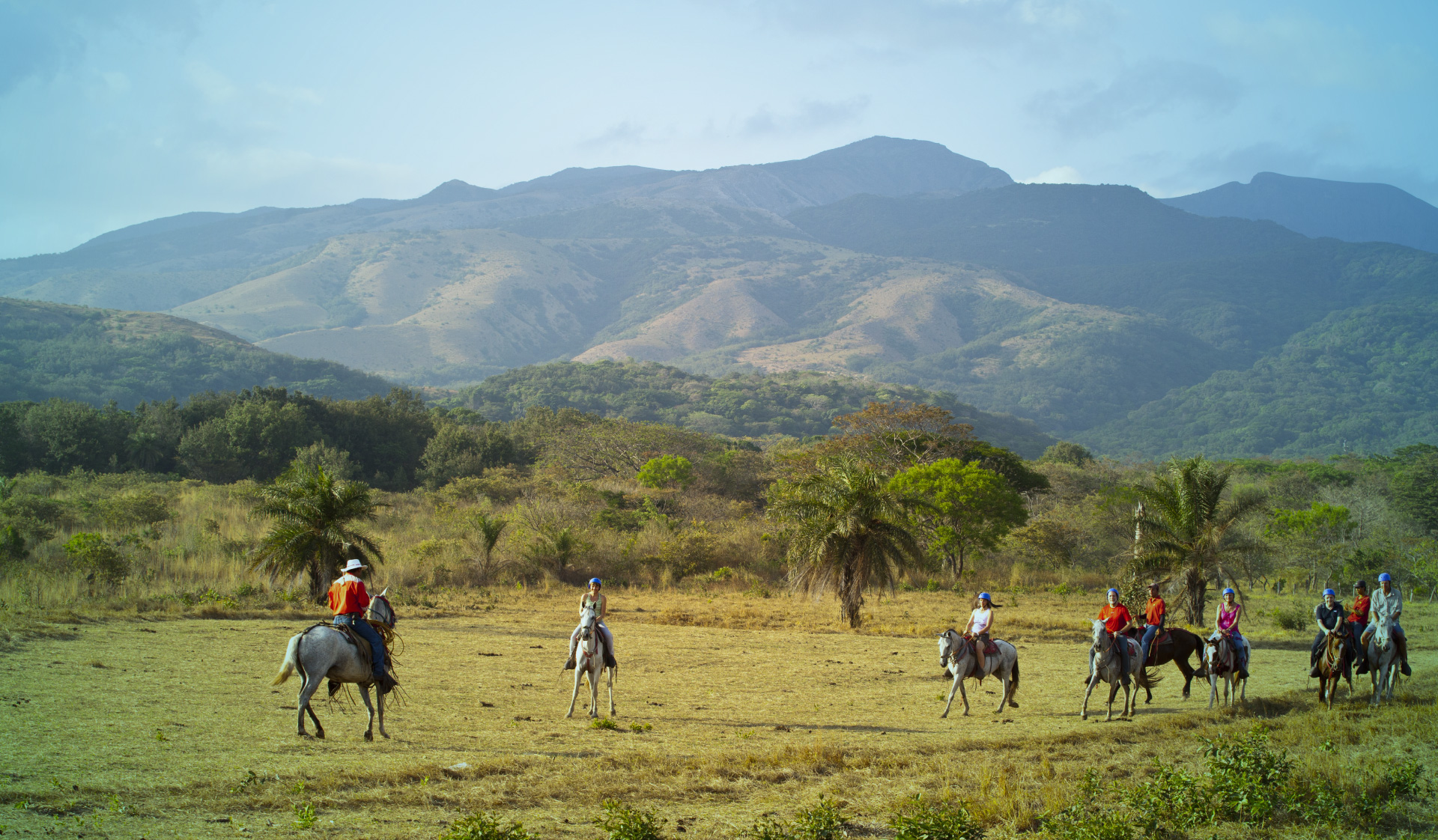 Hiking in the Rincon de la Vieja National Park is an adventure you must do while you are staying in Guanacaste. The journey is even better when your destination is the magnificent Cangreja (Crab) Waterfall.
The only way to get to this waterfall is by hiking 3 miles (5 km) into the national park. Along the trail you might see wildlife like white-faced, howler or spider monkeys, white-nosed coatis, armadillos, Central American agoutis, iguanas, and birds like the Blue-crowned Motmot or Emerald Toucanet.
Spilling 130 feet (40 meters) in a white ribbon of water out of the green forest, the Cangreja Waterfall forms a clear blue pool at its base. Dissolved copper minerals from the volcano give the water its celestial blue color. Our bilingual naturalist guide will bring along a picnic lunch for you to enjoy by the waterfall.
Don't miss one of the best day tours in Guanacaste, Costa Rica!
Duration: Half day 5.5 hours (8.30 am)
Meals included: Box Lunch
Rates:  Adults: $55.00 Kids: $45.00
Minimum: 2 people
What to Bring?
Camera, swimsuit,  long pants, comfortable clothes, hiking or tennis shoes, sunblock, mosquito repellent and a hat.
Restrictions:
-The National Park is closed on Mondays.
-The entrance fee to the park is not included on the rate.