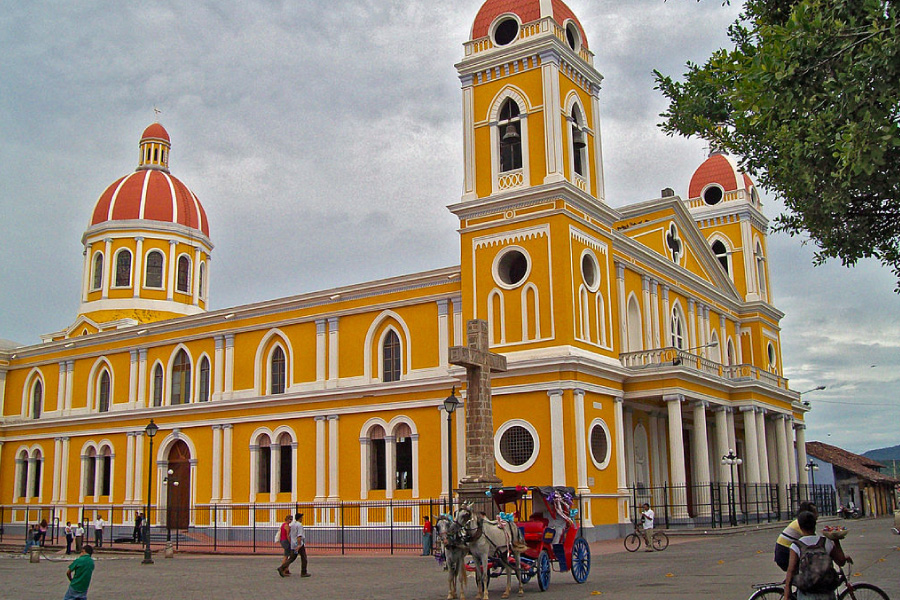 Granada Nicaragua is part of our Guanacaste Tours. Granada City is a colonial city that dates back to 1524. The heart of town is maintained original, with the Cathedral, churches and houses. Its architecture will transport you back in time. This city is right next to the "big lake" Cocibolca or Nicaragua Lake, the bigest fresh water lake in Central America. The little islands, called "isletas" are from volcanic origin. In Masaya, looking at the active volcano is impressive. Have your camera ready for a great picture. The handcraft market is a treat, with handmade hammocks, leather bags and sandals. In the Catarina look out, the lagoon of an inactive volcano can be observed, it is perfectly round.
Leaves at:
5 a.m. Zone #1: Papagayo, Liberia, Rincón de la Vieja. and near areas.
4 a.m. Zone #2: Flamingo, Tamarindo, Pinilla and near areas.
Return approximately 7 p.m.
Includes:
-Transportation round trip vehicle with a/c
-Bottle of water and snack
-Tourist Guide
-Immigration fees at border
-Breakfast and lunch
-Boat Tour to Islands in the Lake Cocibolca, Granada
-City Tour to visit the Cathedral, Granada
-Handcraft Market in Masaya
Masaya Volcano hike
Catarina Lookout point