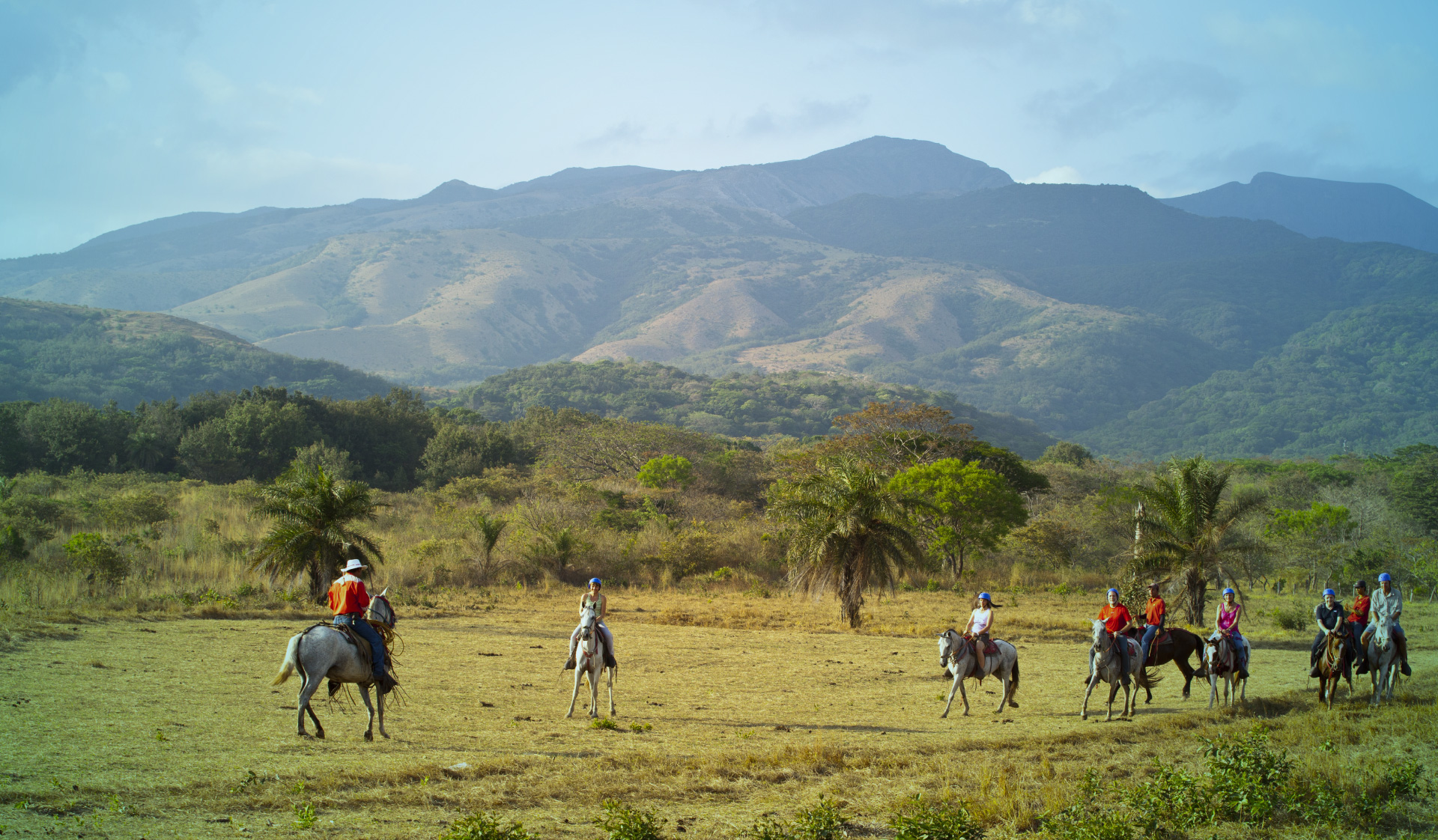 Ever dreamed of being a cowboy or cowgirl? Riding the range under an expansive blue sky herding cattle or horses, and enjoying the freedom of open spaces?
You have your chance at Hotel Hacienda Guachipelin, located in the heart of Costa Rica's Guanacaste ranch land at the foot of Rincón de la Vieja Volcano. Spend the day being a cowboy or cowgirl on our ranch in the company of our real, authentic Sabañeros Guanacastecos (Guanacaste cowboys).
It's an early start for ranch life – 5:45 AM! You will begin by helping the ranch hands milk the cows at the stables. The fresh milk is brought to our restaurant kitchen every morning to be processed and served at breakfast. After milking, you will go for breakfast in the restaurant and return to get ready to ride out on the ranch.
Your tour will vary depending on that day's chores that need to be done. Some of the activities you may participate in include working in the stables and corral, saddling and readying the horses, herding cattle or horses, checking cattle in the far pastures, fixing fences, etc. Either a picnic lunch, or lunch in our hotel restaurant, is included in the tour.
Tours are guided by one of our experienced ranch cowboys. All tour participants must wear riding helmets. We recommend using closed-toe shoes, long pants and sunscreen.
All of our horseback rides follow mostly forest trails, with very little time on transited ranch roads. All tour participants must wear riding helmets.
Duration: Half Day  6 hours
Rates:  Adults: $75.00 Kids (4 to 12 years): $65.00 Box lunch included on the rate
Minimum: 2 people
What to Bring?
Camera, long pants, swimsuit, comfortable clothes, closed toe, sunblock, mosquito repellent and a hat.
The Rincon de la Vieja National Park is closed on Mondays. However all of the rest of our tours operate every day